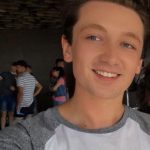 By James Dylag, BA Business Management
Freshers' week is one of the most 'hyped-up' events in every student's calendar. There are so many things going on it can be overwhelming; this post is all about making your week as fun as possible.
In Intro Week and the first week of term, the Students' Union hosts loads of events, like the freshers' fair. This is an event held on campus and is massively popular with all students. At the fair, you'll find stands occupied by loads of different companies (Domino's, Nandos, and ASOS are regulars), who will be giving out loads of freebies and hosting different games to take part in (often with prizes). Freshers' fair is ideal for a day out with your new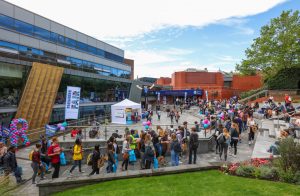 flatmates, and maybe even a way to get your  hands on some store cupboard essentials! The freshers' fair is usually held in the Octagon Centre, right next door to the Students Union. You can find out what events are being held this year by clicking here.
Another thing you can do during freshers' week is get to know your university clubs and societies, and you can do this by attending the club and society fair during freshers' week. Joining societies is a great way to get involved in extra-curricular activities and expand your group of friends. Societies usually have a small fee to join (mostly they're around £5), but after joining you'll be invited to all events hosted by the society. Find a list of societies at Sheffield here.
During freshers' week, it is inevitable that you're going to end up on a few nights out. Moving to a new city, you might not be massively clued up on where to go. A safe bet is to look towards your new Students Union. At Sheffield, we're lucky enough to have an SU that puts on loads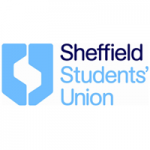 of club nights during freshers' week (and all year round) – these are a great place to meet fellow freshers, get to know campus and the safe bet to have a good night. If a night out isn't your thing, there's still loads to do – the SU has its own cinema, and this year is hosting its own street food market!
I hope this post has been useful and answered some questions you might have had about freshers' week, but most importantly… remember to enjoy it!