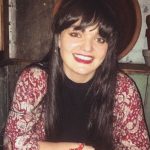 By Eloise Howard, BA Business Management with Employment Experience
When starting university, exam period can seem daunting, as it may be different to what you have experienced previously at school or college. However, there is a lot of support and guidance at the University and if you are organised and work hard you will succeed!
A few important things to bear in mind that you may not have considered include:
If your exam requires a calculator you need to get your calculator approvedat the Students' Services Information Desk (SSiD) in the Students' Union beforehand
There are multiple different exam venues but there is a helpful guide on the University website to help you with directions!
You must bring your UCard to any exam as proof of ID
A draft and final exam timetable are released so make sure to check the final version as changes can be made to the date or venue of the exam
In terms of revision, my main piece of advice would be to manage your time in the best way possible. Give yourself plenty of time to do your revision – personally, I found that revising 4-6 weeks before an exam was the best method for me! This may seem like a lot of time but often you need to balance revision with writing coursework, other activities and part-time work so I've found it's best to have lots of time and not leave anything to the last minute! What's great about Sheffield University is that there are so many resources available and the Information Commons (one of the main libraries) is open 24/7. This means that you can find a routine that works best for you – some people may prefer to do a 9-5pm day whilst others work better very early or very late. Writing your own revision timetable can also help you to manage your time. However, don't forget to factor in some downtime with friends and family, as it's important to have a break and take time out too!
In addition, it is really important to ensure you stay healthy during exams. It can be tempting to live off library snacks all day but try to eat nutritious food to ensure you have energy! Also, exercise is a great stress relief and fitting in the gym or a jog can help you to clear your mind after a day of revision – it's great too if you've been sat at the same desk all day! Finally, sleep is essential during exam period, I would recommend getting your normal hours of sleep as revision can be tiring and you need to be refreshed!
Follow this link for any additional information regarding exams, timetables, venues and general advice https://www.sheffield.ac.uk/ssid/exams/notes