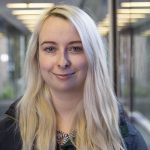 By Rhiannon Thefaut, BA International Business Management
One of the best things in third year is that you have such an amazing choice of modules that you can take. The wide range of topics and specialisations you can do is really cool – there were so many modules I'd never even considered taking such as 'Work and Employment in the 21st century' and 'Creativity and Innovation' which honestly were so interesting and developed your business thinking immensely. You can choose modules that are exam based if that's your strong point, or modules that are more coursework based – whether that coursework is through groupwork or through individual essays.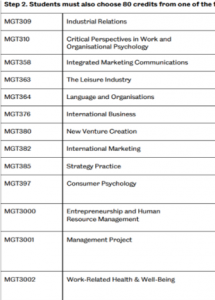 When I was choosing Universities, I had a taster lecture of Consumer Psychology and I absolutely loved it. It was one of the main reasons I chose Sheffield University – in the hopes of getting to study this module. I cannot remember the woman's name who took the class, however, she was so enthusiastic about the topic. I had done business at A-level, but had not got to look at it from a psychological aspect before. One of my main memories is that she asked me about my most recent purchase – why I purchased it, how much it cost, what the value it was to me. I was a awkward, unconfident, red faced sixth former and went home and overthought all my answers and how awkward I was when answering the questions. However, the overthinking led me to realising how interested I was in this topic and how much I'd love to study it more.
Fast forward three years and I'm halfway through this module, in my final term at the University of Sheffield. The module has been interesting so far – we've learnt about what motivates a person to make a purchase, how companies use psychology to make their adverts appealing and how we make decisions.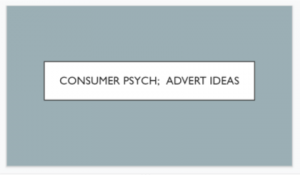 With regards to how it's graded, there is an individual essay and a group work. The individual essay is similar to the taster lecture I had 3 years ago in which we get to analyse how and why we made a purchase for ourselves and for somebody else. There's also group work which requires you to make an advert and a poster, based on the theories you've learnt in class.  Our group is advertising Mac make-up, and we've aimed to use repetition and humanistic psychology (which focusses on emphasising an individual's potential). It's been really cool to create and edit your own video as it's allowed me to develop my editing skills, alongside my analytic skills for writing the essay section of the essay!
I do recommend this module if you are interested in understanding why people make purchases and how. I think it's vital to have this understanding before you work in a business, especially if you want to work in Marketing – as you'll be trying to sell products to consumers. Knowing how to do that is important.