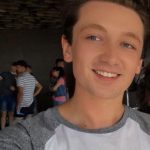 By James Dylag, BA Business Management
Coming to university is a big jump from A-Levels! Not only are you now living independently, but you're also in charge of your own learning. This blog post is all about how to balance university work, with all the other things you'll know want to do as a student!
My first tip would be to start doing any work you have as soon as you get it. Whist it might seem like the deadline is ages away (and it might well be) time goes fast when you're at uni! Even if you don't start writing the essay, you can start doing your reading early and noting down any quotes that you think will be useful when actually writing your essay. If you do this, when you come to write the essay you'll basically just be filling in the gaps and padding out what you already have. This makes the process so much quicker and easier!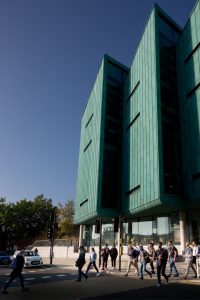 One of the mistakes I made in first year was not using the gaps between lectures efficiently. There were days where I'd have two or three hours between my first and second lectures, and pretty much every time I would walk back to Endcliffe or go out for lunch. Two years later in third year, in each of these gaps you'll find me in the library. It is a much better use of time, and it means when you do get home after uni you can just relax!
Doing work with friends is also something that really helps me, especially revision. I think it is really useful to be able to talk to others about what you're doing and hear what they're doing. This can take the pressure of all the revision and reading if you divide topics/readings up between your group of friends. Revision breaks are also much more of a break when you're with you friends!
Timetabling has really helped me with my university work. If you set aside certain days, afternoons or mornings for specific modules it creates a structure for your work, which I find really useful. Just make sure you stick to this timetable!
I hope these tips have been useful, good luck with your studies!